Main Content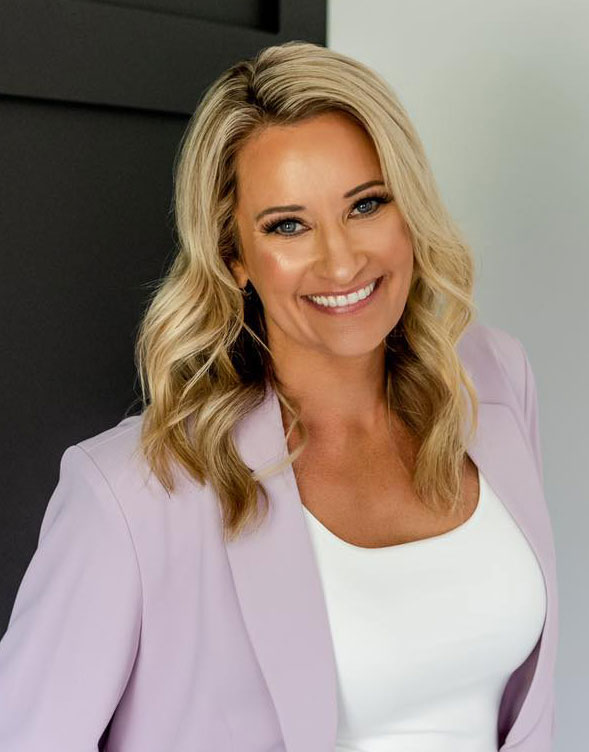 About
Ragan Mckinney
Real Estate
Ragan McKinney Real Estate is a boutique real estate firm located in Mt. Orab, Ohio led by industry leader Ragan McKinney. Founded in 2019 by Ragan, the firm has quickly risen to become the top selling brokerage in Southern Ohio and has been featured on CBS and WKRC. With a small but dedicated team of real estate professionals, Ragan McKinney Real Estate has built a reputation for providing exceptional service and expertise to clients in all aspects of real estate and beyond.
One of the keys to Ragan McKinney Real Estate's success is its focus on the local community. The firm is deeply committed to helping clients find the perfect property in the area, whether it's a historic farmhouse, a new construction home, or an investment opportunity. The team at Ragan McKinney Real Estate has an intimate knowledge of the local market, and they work closely with clients to ensure they find the right property for their needs and budget.
In addition to its expertise in real estate, Ragan McKinney Real Estate is known for its innovative marketing strategies. The firm utilizes a variety of tools and technologies to showcase properties to potential buyers, including virtual tours, drone photography, and social media marketing. This approach has helped the firm stay ahead of the competition and attract clients from across Ohio and beyond.
Southern Ohio Association of Realtors Top Sales Team
2020,2021,2022
Southern Ohio Association of Realtors Platinum Sales Award
2016,2017,2018,2019,
2020,2021,2022
Cincinnati Real Producers Top Producer
Average 5 StarClient Rating Review
As Seen on WKRC, CBS & more
Getting started in the real estate process can feel overwhelming, but it doesn't have to be. At Ragan McKinney Real Estate, we're here to guide you through every step of the way. Whether you're looking to buy or sell a property, our team of experienced professionals will work with you to understand your unique needs and help you achieve your goals. From initial consultations to closing the deal, we'll be there to answer your questions, provide expert advice, and make the process as smooth and stress-free as possible. So if you're ready to get started, contact Ragan McKinney Real Estate today and let us help you achieve your real estate dreams.
Listing your home with Ragan McKinney Real Estate is the first step towards a successful sale. Our team of real estate professionals is dedicated to getting you the best possible outcome. We'll work with you to create a customized marketing plan to showcase your property to potential buyers, utilizing the latest technology and innovative strategies to attract attention and generate interest. We'll also provide expert guidance and support throughout the selling process, from setting the right price to negotiating the best terms. At Ragan McKinney Real Estate, we're committed to making your selling experience as smooth and stress-free as possible. Contact us today to learn more about how we can help you sell your home.
What Our Clients
Are Saying
Ragan and her group of staff are the best, answered every question I had without hesitation, a fun bunch of people to work with. They helped out in every situation we had.
I couldn't have worked with a better realtor. You made everything very easy and always kept us informed! Will definitely be a repeat customer and plan to refer as many people as I can! Thank you so very much!
Ragan and her team were great to work with, they were efficient, respectful and made the process go very smoothly. Jeff especially, was super patient and helpful, I felt like we became friends through the process. Highly recommend!
It was great working with Ragan McKinney and her team. All my questions were answered quickly. Thank you!
Ragan and her team are top notch. She was able to have the home we were selling under contract in less than 24 hours. Ragan cares deeply for her community and I find that admirable. The weekly calls from the office were helpful to know the status of the sale. If we were in the market to buy or sell again I would not hesitate to contact Ragan and her team!
We Give Back
At Ragan McKinney Real Estate, we believe in the power of community. As small business owners, we understand the importance of supporting our local community and giving back in any way we can. That's why we make it a priority to not only help our clients find their dream homes, but also to support local causes and organizations that make our community a better place to live.
We take pride in being active members of our community, whether it's through volunteering at local events, sponsoring youth sports teams, or donating a portion of our profits to local charities. Our team members are passionate about making a positive impact on the people and places around us, and we're always looking for ways to get involved and make a difference.
When you choose Ragan McKinney Real Estate, you're not just choosing a real estate brokerage. You're choosing a team of professionals who care deeply about our community and are committed to making it a better place. Whether you're buying or selling a property, we'll work endlessly to ensure that you get the best possible outcome while also giving back to the community we love.