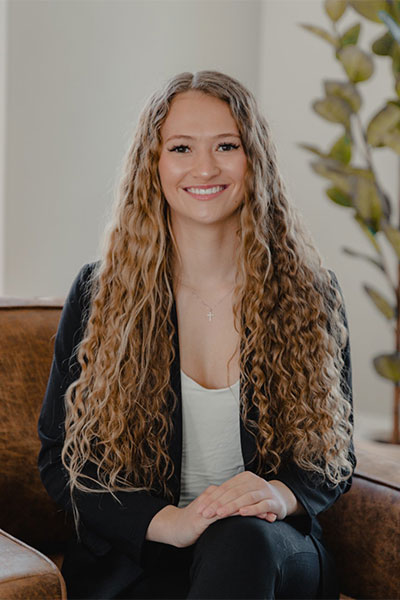 Sophia Ernst is the current Transaction Coordinator at Ragan McKinney Real Estate (RMRE). She received her real estate license in 2023, and she comes from a family of generational real estate entrepreneurs. This background has fueled her passion for the industry and inspired her to follow in their footsteps.
Ernst has a natural ability to connect with people, and she has a deep passion for helping others. Her empathic personality and genuine care for her clients make her a joy to work with. Her role at RMRE is crucial as she guides transactions from contract to close, ensuring a seamless and stress-free experience for all parties involved.
As the Transaction Coordinator, Ernst is responsible for managing the details of each transaction and ensuring that every step of the process is completed accurately and efficiently. She works closely with clients, agents, and other parties involved in the transaction to ensure that all necessary documents are signed, deadlines are met, and potential issues are addressed promptly.
Ernst is a valuable member of the RMRE team, and her commitment to exceptional service and attention to detail have made her an essential asset to the brokerage. She is dedicated to helping clients achieve their real estate goals and is passionate about making their experience with RMRE as smooth and enjoyable as possible.