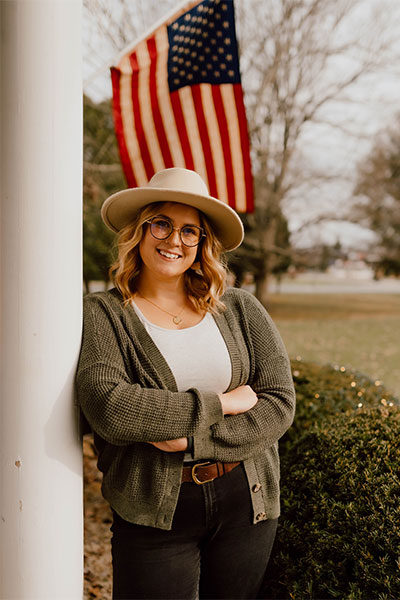 Mandy Reveal is a licensed real estate agent residing in Adams County, Ohio. She has been in the industry since 2021 and is passionate about making the home buying and selling process as smooth as possible for her clients.
Reveal is a devoted wife to her husband, Jared, and a proud mama to a wild boy. Her family means everything to her, and she cherishes spending time with them. In her free time, Reveal enjoys camping, hiking, traveling, and basically anything outdoors. She is also passionate about fitness and regularly goes to the gym.
Reveal's love for Jesus is at the center of her life, and she is actively involved in serving at her local church. She believes in living intentionally and making meaningful connections with those around her. She strives to gain friends, not just clients, and believes that real estate is about more than just a business transaction.
As a real estate agent, Reveal is committed to providing exceptional service to her clients. She believes in taking the time to understand her clients' needs and goals and is dedicated to helping them achieve their dreams of homeownership. With her passion for the industry and her commitment to making the process as enjoyable as possible, Reveal is a valuable asset to anyone looking to buy or sell a home.